Welcome to the enchanting Cherry Blossom Festival, a blooming beauty that captivates hearts worldwide. Delicate petals paint landscapes with hues of pink and white, filling the air with wonder. This celebration unites cultures and communities in revelry, embracing the ephemeral charm of cherry blossoms. From Japan's historic streets to the bustling avenues of the United States and beyond, join us on a journey to explore the best locations, discover the cultural impact, and embrace the magic of cherry blossoms. Immerse yourself in joyous festivities, indulge in cherry blossom-inspired art, and gather essential trip-planning tips. Unveil the secrets of this mesmerizing natural spectacle and discover why the Cherry Blossom Festival symbolizes beauty, renewal, and the boundless joys of life. Let its fleeting grace remind us to embrace each moment and find awe in the simplest wonders.
From Ancient Roots to Modern Splendor: Unraveling the History and Significance of Cherry Blossoms
Cherry blossoms hold a deep cultural and historical significance in many countries, particularly in Japan. The tradition of celebrating cherry blossoms, known as "Hanami" in Japan, dates back thousands of years. It is believed that the practice originated in the Nara period (710-794), when cherry blossoms were associated with the arrival of spring and seen as a symbol of renewal and the transient nature of life. The beauty and ephemeral nature of cherry blossoms inspired poets, artists, and philosophers throughout history, leaving a lasting impact on Japanese culture.
The significance of cherry blossoms is not limited to Japan; it has spread to other countries as well. In China, cherry blossoms are associated with love and femininity, symbolizing beauty and grace. In Korea, cherry blossoms represent purity and the arrival of spring. The cherry blossom season is celebrated with various festivals and events, where people come together to enjoy the beauty of these delicate flowers and take part in traditional customs and performances.
The best locations for cherry blossom festivals around the world
While Japan may be the most famous destination for cherry blossom festivals, there are several other countries that offer equally mesmerizing experiences. From the United States to Europe and Asia, here are some of the best locations to witness the beauty of cherry blossoms:
Cherry blossom festivals in Japan
Japan is undoubtedly the ultimate destination for cherry blossom enthusiasts. The country's cherry blossom season, known as "Sakura," is eagerly anticipated by locals and tourists alike. Some of the most popular cherry blossom spots in Japan include Tokyo, Kyoto, Osaka, and Hiroshima. These cities offer a stunning backdrop of cherry trees in full bloom, creating a surreal atmosphere that is truly unforgettable. The festivals in Japan feature traditional music, dance performances, food stalls, and illuminated night views of the cherry blossoms.
Cherry blossom festivals in the United States
In the United States, the National Cherry Blossom Festival in Washington, D.C., is a major attraction. Every spring, thousands of cherry trees bloom along the Tidal Basin, creating a picturesque scene that draws millions of visitors. The festival includes parades, cultural performances, art exhibits, and fireworks. Other cities in the U.S., such as San Francisco, Seattle, and Philadelphia, also hold cherry blossom festivals, showcasing the beauty of these delicate flowers.
Cherry blossom festivals in other countries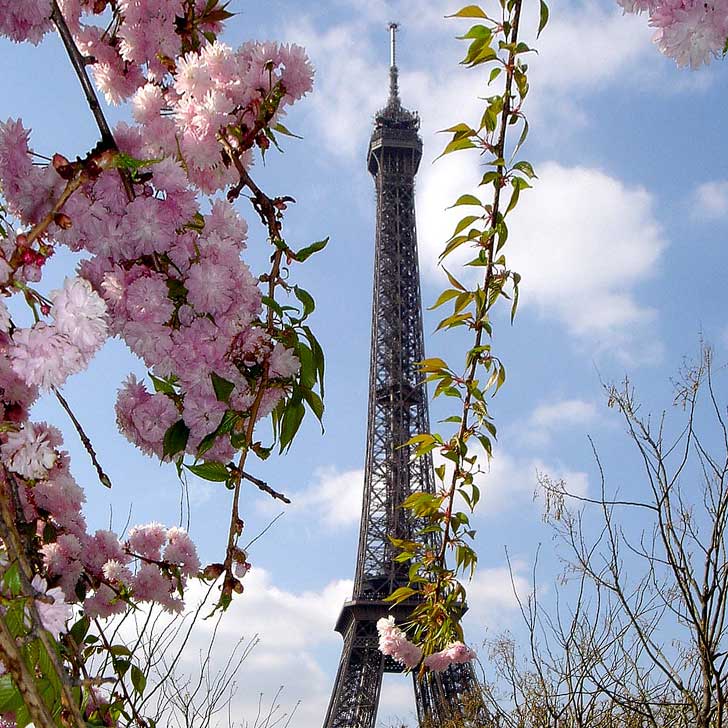 Cherry blossom festivals can be found in various countries around the world, each with its own unique charm. In Canada, the Vancouver Cherry Blossom Festival celebrates the arrival of spring with concerts, art displays, and cherry tree plantings. In the United Kingdom, the Kew Gardens in London hosts a cherry blossom festival, offering visitors a chance to explore the vibrant colors and fragrances of cherry blossoms. Other countries, such as Australia, Germany, and South Korea, also have their own cherry blossom festivals, providing a truly global celebration of nature's beauty.
Activities and attractions at cherry blossom festivals
Cherry blossom festivals offer a range of activities and attractions for visitors to enjoy. From traditional performances to outdoor concerts and art exhibitions, there is something for everyone. Here are some of the highlights you can expect at a cherry blossom festival:
1. Hanami Picnics: One of the most popular activities during cherry blossom festivals is Hanami picnics. Families and friends gather under the cherry trees, spreading out blankets and enjoying delicious food and drinks while admiring the blossoms. It is a time for relaxation, socializing, and connecting with nature.
2. Traditional Performances: Many cherry blossom festivals feature traditional music, dance, and theater performances. These cultural shows provide a glimpse into the rich heritage and traditions of the host country, adding an extra layer of authenticity to the festival experience.
3. Night Illuminations: Some festivals offer night illuminations, where the cherry blossoms are lit up with colorful lights, creating a magical and romantic atmosphere. Strolling through these illuminated cherry tree tunnels is a truly enchanting experience.
4. Art and Craft Exhibitions: Cherry blossom festivals often showcase local artists and craftsmen, providing an opportunity to appreciate and purchase cherry blossom-inspired artworks, pottery, and other crafts. These exhibitions offer a unique way to bring the beauty of cherry blossoms into your own home.
Tips for planning a trip to a cherry blossom festival
Planning a trip to a cherry blossom festival requires some careful consideration to make the most of your experience. Here are some tips to help you plan your visit:
1. Timing: Cherry blossoms have a short blooming period, usually lasting only a week or two. Research the average blooming dates for the specific location you plan to visit and plan your trip accordingly. Be flexible with your travel dates to increase your chances of catching the blossoms at their peak.
2. Crowd Management: Cherry blossom festivals can attract large crowds, especially during weekends and peak blooming days. If you prefer a more peaceful experience, consider visiting on weekdays or during the early morning hours when the crowds are smaller.
3. Accommodation: Book your accommodation well in advance, especially if you plan to visit popular cherry blossom destinations. Hotels and guesthouses tend to fill up quickly during the festival season.
4. Transportation: Check the transportation options available to reach the festival location. Some cities offer special shuttle services or public transportation arrangements during the festival period. Plan your transportation in advance to avoid any last-minute hassles.
The cultural impact of cherry blossoms
Cherry blossoms have left an indelible mark on various aspects of culture, including art, literature, fashion, and even technology. Here are some examples of the cultural impact of cherry blossoms:
1. Cherry blossom-inspired art: Artists around the world have been inspired by the delicate beauty of cherry blossoms. Paintings, photographs, and sculptures featuring cherry blossoms are highly sought after by art enthusiasts.
2. Cherry blossom festivals in movies and literature: Cherry blossom festivals have made appearances in numerous movies and books, often symbolizing new beginnings, romance, and the fleeting nature of life.
3. Cherry blossom motifs in fashion: The graceful and ethereal qualities of cherry blossoms have influenced fashion designers, who incorporate cherry blossom motifs into clothing, accessories, and even interior design.
4. Cherry blossom technology: In the world of technology, cherry blossoms have inspired various innovations. For example, engineers in Japan have developed a technology that uses cherry blossom petals to create energy-efficient LED lights.
ALSO READ:
11 Outstanding Tips to Care Lizzano Tomato Plant for Best Result
5 Ways to Solving Amelanchier Robin Hill Problems While Growing
Lady in the Bath Plant – A Beginner's Guide to Take Care
Add Colour to Your Shade Garden with Green Heuchera
Conclusion: Embracing the beauty of cherry blossoms
The Cherry Blossom Festival is an enchanting celebration of nature's beauty and the fleeting nature of life. From Japan to the United States and beyond, these festivals bring people together to appreciate the delicate pink and white petals that adorn the cherry trees. Whether you're enjoying a Hanami picnic, attending traditional performances, or simply taking a leisurely stroll under the cherry blossoms, the experience is sure to create lasting memories. So, embrace the beauty of cherry blossoms, and let their ephemeral nature remind you to cherish every moment and find joy in the simple pleasures of life.